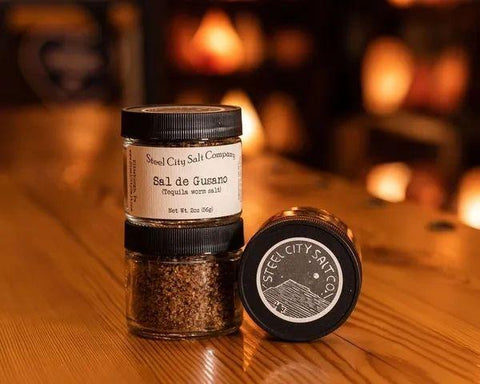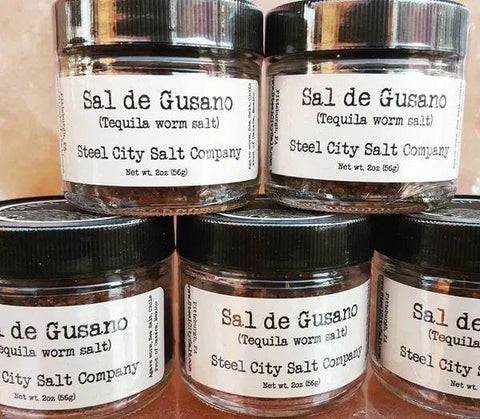 Steel City Salt Company
Sal de Gusano (Tequila Worm Salt)
Sal de Gusano is a super rare salt here in the US! Also known as Tequila worm salt, it is hand-crafted from a small family business in Oaxaca, Mexico.
This salt blend has a nice base of textured crunchy sea salt along with roasted and smoked chilis for added heat & tang, and of course, the famous agave worm which is dried and ground.
A staple of Oaxacan cuisine as well as central/south Mexican cooking, Sal de Gusano has been used since pre-Columbian times. Earthy, tangy, smoky, and sweet, this amazing and unique salt is used for rimming tequila and mezcal drinks as well as seafood dishes and marinades.
One traditional method is to enjoy Mezcal with a Sal de Gusano sprinkled on a slice of orange...super tasty!
Because of the small batch nature of production, this salt is made in very small quantities so it is very limited.
Ingredients: Sea Salt, Roasted & smoked chili, agave worm
Product of Oaxaca, Mexico