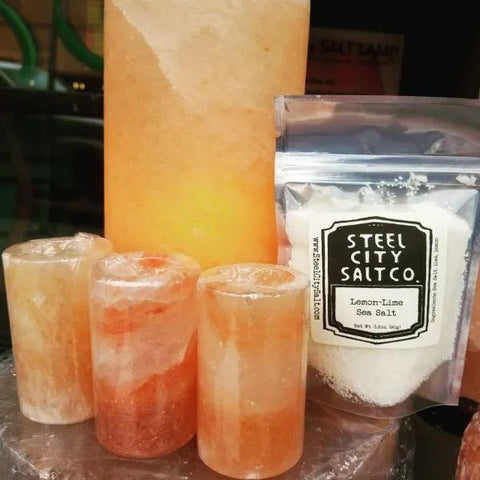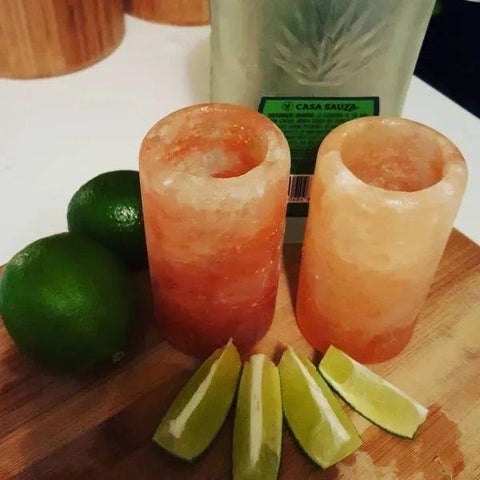 Steel City Salt Company
Pink Himalayan Salt Shot Glass
Can someone say Tequila? Our Pink Himalayan Salt Shot Glasses are PURE SALT and have a finely veined, translucent appearance and are carved from the highest quality deep mined and food grade Pink Himalayan Salt.
Perfect for tequila, mezcal, and caramel vodke (salted caramel shots...omg YUMMMM), this shot glass will give a salty hint to your taste buds and creates the perfect balance of salt+tequila+lime.
Salt is naturally anti-bacterial, so these glasses require little maintenance, but don't worry - unlike table salt, these long-lasting mineral salt glasses won't simply dissolve away after one shot!
To clean, wipe down with a damp towel and hand or air dry before putting away. DO NOT DISHWASH OR HANDWASH!!!!
Because these shot glasses are food grade, after many shots you notice they are dissolving and you will eventually spring a leak, when this happens DON'T PANIC! You can grate atop your favorite foods or throw in hot water for a soothing mineral bath.
-To chill, put in fridge to get it cold and then in freezer. Frozenshot glasses are the way to go:)
Not a tequila fan? No worries! Use Caramel Vodka in this awesome shot glass for a Salted Caramel Shot!!!
*Because these beautiful shot glasses are natural products, each glass will be unique in its characteristics, including color from deep red to white, size, and composition. Most shot glasses last dozens of shots, but each will vary. The longer liquid sits in the shot glass the quicker it will dissolve.
Steel City Salt Company is not responsible for premature salt disintegration, damages, injury, or loss due to any use of our Himalayan Salt products.