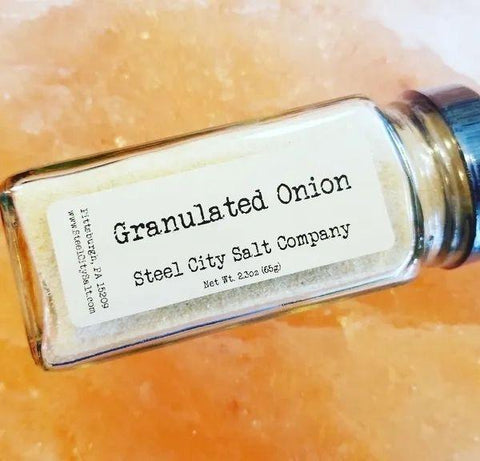 Steel City Salt Company
Onion Granulated
Onion is one of the most widely cultivated spices in the world!
Our onion comes from California which is know for its clean & pungent taste and is ground in house for exceptional freshness.
Used in every cuisine and culture, no meal is complete without the beautifully textured and flavorful Granulated Onion!
Uses: Soups, stews, marinades, slow-cooker meats, burgers, any type of meat, fish, chicken, salad dressings, popcorn, omelettes, or anything you wanted to add exceptional onion flavor too!
Product of California, USA
*As with all herbs & freshly ground spices, keep out of sunlight and heat, natural color may change or fade.
Great Spice
Makes things very tasty without the bother of chopping an onion.There isn't a Steel City Spice that I don't like.