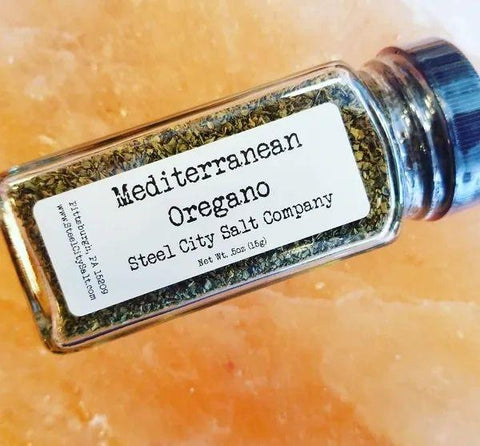 Steel City Salt Company
Mediterranean Oregano
Mediterranean Oregano is known as the most pungent Oregano in the world!
Native to the Mediterranean and used in just about every cuisine, our Oregano is whole and comes from Greece, unparalleled in flavor and uses.
Try it out on your favorite dishes for that necessary Mediterranean flare, trust us, you'll fall in love! Uses: Pasta, pizza, sauces, fish, roasted veggies, chicken, salad dressings, tomatoes... you name it!
Product of Greece
*As with all herbs & freshly ground spices, keep out of sunlight and heat, natural color may change or fade.
More than salt
So pleased that NSCS is so much more than salt…look out mccormick
More than salt
So pleased that NSCS is so much more than salt…look out mccormick