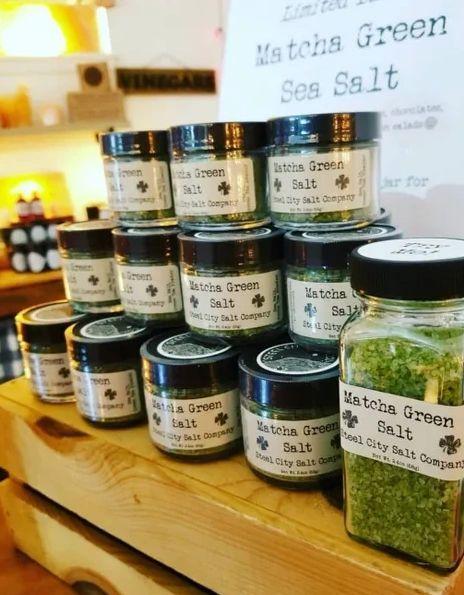 Steel City Salt Company
Matcha Green Salt
Our Matcha Green Salt is back limited time:)
Crunchy Pacific Sea Salt is blended with Super Premium Ascend Matcha Green Tea Powder from our friends at UltraMatcha right here in PIttsburgh giving this salt a gorgeous green pop and a light floral flavor.
The flavor of the Matcha is subtle so be sure to use this on lighter dishes as to not mask the unique flavor!
Use on top of your favorite sweets and desserts; Sugar cookies, ice cream, white chocolate, pies, cupcakes, puddings, and anything to add that crunchy pop with subtle floral notes! Rim cocktails, top smoothies, and put on your favorite yogurts & puddings:)
Ingredients: Sea Salt, Matcha Green Tea Powder from UltraMatcha
Great Product especially for Grilling!
The salt slabs are great! I have one for myself and have given several as gifts because all of my friends want them after experiencing a great meal with mine! Great company, products, and service!
My purchases were gifts and
My purchases were gifts and they are anxiously awaiting until grilling seasoning to use them.