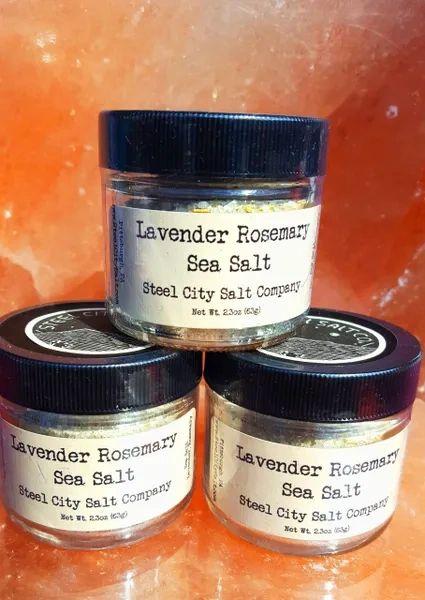 Steel City Salt Company
Lavender-Rosemary Sea Salt
Lavender-Rosemary Sea Salt is one of our most unique and tasty creations!
Beautifully textured flakey/crunchy Pacific Sea Salt blended with a touch of French Lavender buds and cracked Rosemary, this blend is subtle, yet delicious!
The key with anything lavender when it comes to food is not to overdo it so with much trial-and-error we found the best ratio that will open the taste buds and add that needed burst of flavor and texture. 
With so many uses, feel free to play around!
Our favorites are on roasted squash and veggies, anything potato, chicken breast, salad dressings, soups, lamb, and especially sweets and desserts; sugar/shortbread cookies, caramels, chocolates....you get the picture;)
Ingredients: Sea Salt, French lavender buds, cracked rosemary