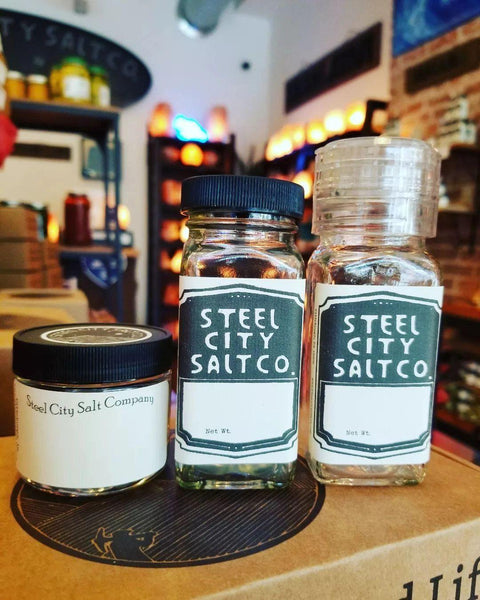 Steel City Salt Company
Empty Salt Jars!
Now you can be your own salt and spice monger!!!
All three sizes of our gorgeous jars now available empty so you can make your own custom blends or refill with your favorite salts & spices:)
Each jar comes with a blank label on the bottle so you can fill it in with whatever fun names come to mind!
Use so much needed another
They were well packed in with the rest of the spices and everything was super secure. Large label to write the name of the spices on it