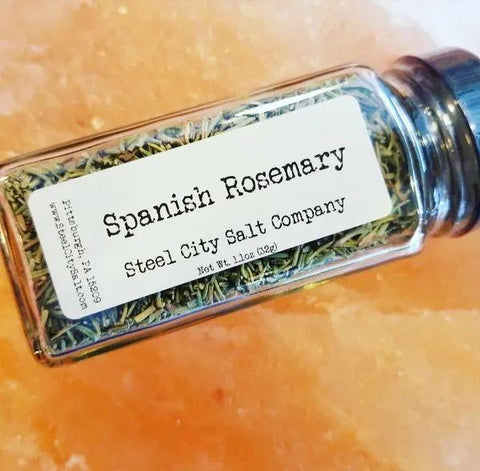 Steel City Salt Company
Whole Spanish Rosemary
Our Whole Rosemary comes from Spain which is know for its highly aromatic and flavorful Rosemary!
Cultivated originally in the Mediterranean, this tasty herb is widely used throughout the world and has a very distinct strong flavor which is why recommend using it in small amounts. Add the perfect touch of flavor to your favorite savory dishes!
Uses: A MUST on roasted chicken, lamb, and beef! Great in soups, stews, cheese spreads, roasted nuts, mushrooms, potatoes, atop breads, try on EVERYTHING!
Product of Spain
*As with all herbs & freshly ground spices, keep out of sunlight and heat, natural color may change or fade.