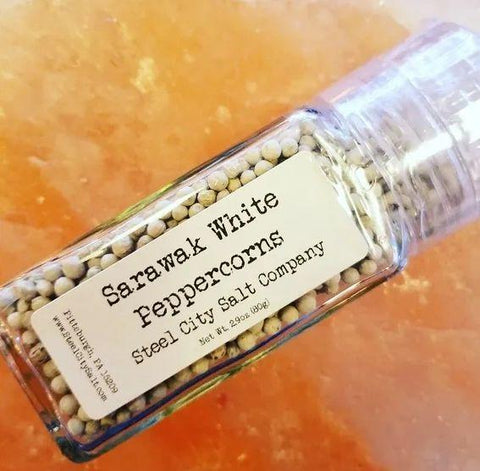 Steel City Salt Company
Sarawak White Peppercorns
Sarawak White Peppercorns are some of the highest grade and most sought after white pepper in the world!
When these peppercorns are harvested, the outer shell is removed leaving the white center which has a bold/smooth/spiciness that is perfect for everyday use. You can grind this pepper on just about everything, especially on European and East Asian dishes!
Grinder is adjustable; Pull up for coarse, press down for fine!
Uses: As a table pepper, grind over eggs, steak, pork, in soups & stews, incorporate into a rub...the possibilities are endless!
Ingredients: White Peppercorns
Product of Sarawak, Malaysia