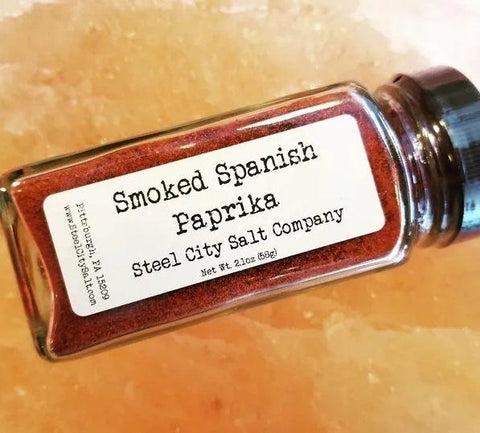 Steel City Salt Company
Paprika Spanish Smoked
Smoked Spanish Paprika is sweet and prized by chefs around the world for it's stunning color and smoky flavor!
Also called Pimenton de la Vera Dulce, it is made by drying sweet red peppers in an oak-fired oven and ground to a fine powder. No artificial ingredients are used in our Spanish Smoked Paprika which means the flavor is super bold and a little goes a long way!
Use in your favorite meat rubs & marinades, atop devilled eggs, roasted veggies, grilled chicken, rice, beans, pork, soups, and stews.
Ingredients: Smoked Spanish Paprika
Product of Spain
 *As with all herbs & freshly ground spices, keep out of direct sunlight and heat, natural color may change or fade.