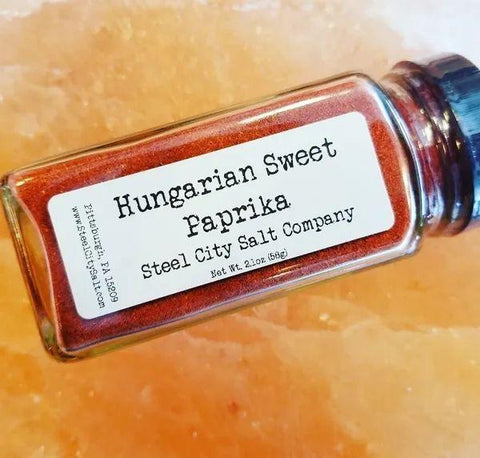 Steel City Salt Company
Paprika Hungarian Sweet
Hungarian Sweet Paprika is a staple in Hungarian cooking and is used in many classic American dishes and rubs!
Sweet with a brilliant red color and no heat, this Paprika is an addition every kitchen needs. Whether you're making goulash, chicken paprikash, or any type of rice, stew, or meat, our Hungarian Sweet Paprika will do the trick!
Uses: Goulash, Chicken Paprikash, devilled eggs, rice, beans, in rubs and marinades, roasted veggies, in dressing, and on fish.
Ingredients: Hungarian Sweet Paprika
*As with all herbs & freshly ground spices, keep out of sunlight and heat, natural color may change or fade.