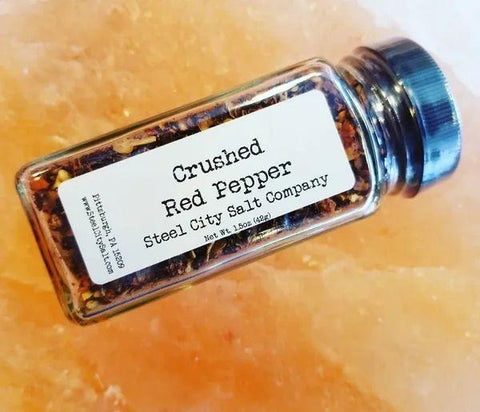 Steel City Salt Company
Crushed Red Pepper Flakes
Our Crushed Red Pepper Flakes are a MUST for every kitchen! Used also on tables in pizza shops, these Crushed Red Pepper Flakes are mild-medium on the heat scale adding just the right amount of mellow heat with lots of flavor. We tend to use this on just about everything we cook!
Uses: On top of pasta, pizza, in pickles, cheese dips, meat rubs, roasted veggies, soups, eggs, marinades, on EVERYTHING!
Ingredients: Crushed Red Pepper
*As with all herbs & freshly ground spices, keep out of sunlight and heat, natural color may change or fade.