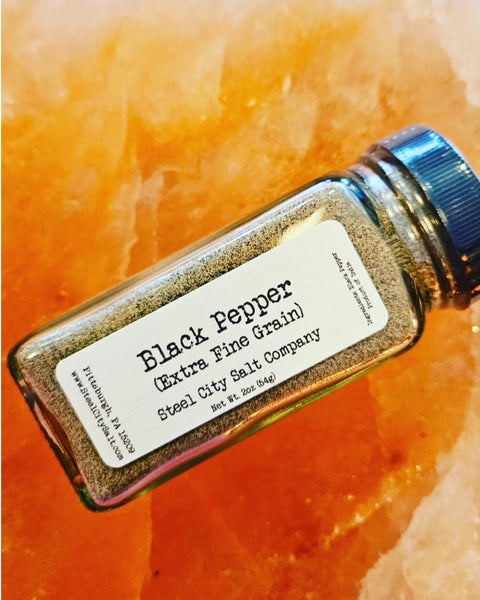 Steel City Salt Company
Black Pepper Extra Fine
$4.95
$8.95
you save $4.00
Extra Fine Black Pepper is ground from super premium Tellicherry Peppercorns making this the perfect choice for just about every dish!
Super fine and almost powder-like, this is great choice for adding to meals where you don't want the texture of a regular ground or coarse pepper. Also, being extra fine it dissolves and blends eaily in sauces, soups, stews, and marinades!
Uses on any type of meat or seafood, incorporate into rubs and marinades! Also great in soups, stews, bbq sauces, chutneys, curry, or just use as an everyday table pepper!
Ingredients: Black Pepper
Product of India