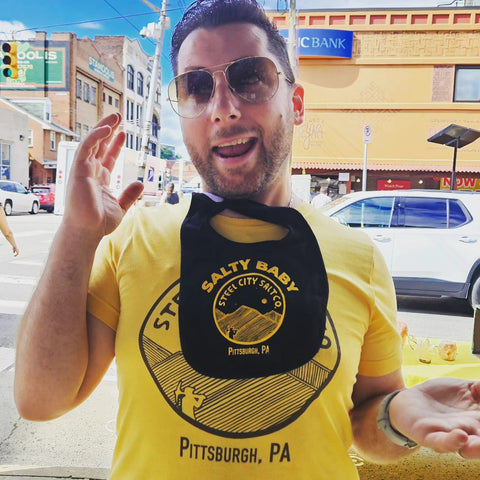 Steel City Salt Company
Salty Baby Bib
$14.95
$16.95
you save $2.00
We all know babies can DEFINITELTY be salty!!! 
What better way to rep your FAVE salt company and let folks know that the baby is a salty one indeed:) 
This makes a GREAT gift, especially if you're a cool uncle like the Salt-Man that spoils their neices and nephew!
Bib is 100% cotton. Black soft material with yellow gold lettering. Machine washable in cold water.