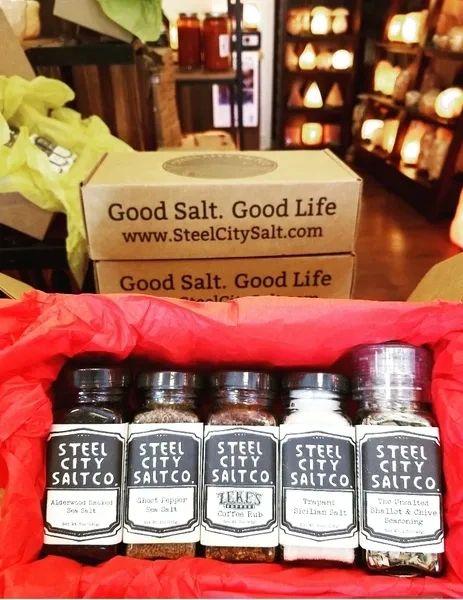 Steel City Salt Company
Make your own gift set Large!!!
Tissue Paper Insert Color
Our DIY Gift boxes are here!!!
In this large gift box you can choose FIVE our our Shaker-top or Adj. Grinder size bottles to mix-and-match your favorites! You also pick your own colored tissue paper for a truly customizable gift!
The five salts & blends of your choosing are neatly packed with tissue paper in our signature kraft logo-stamped boxes that make the perfect gift. All gift boxes come with info cards for each salt/blend chosen so have fun and start creating!