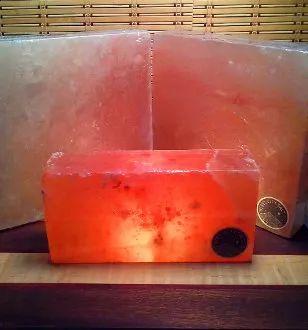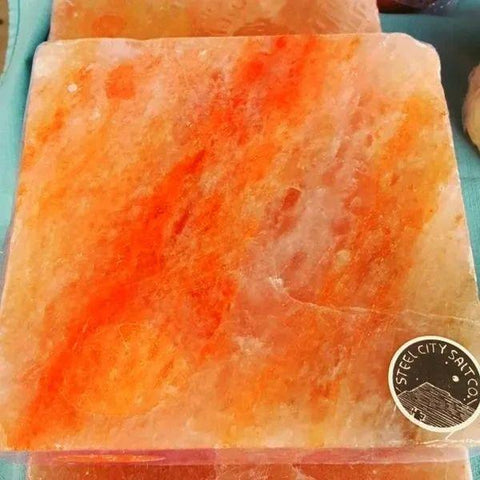 Steel City Salt Company
Pink Himalayan Salt Blocks for grilling and serving!
$36.95
$39.95
you save $3.00
Our deep mined Pink Himalayan Salt Blocks are a must for the avid cook!
We carry three sizes; 8x4x1, 8x8x2, and 8" round, all of which are hand-picked for durability and beauty. The amazing thing about our salt slabs are the multitude of applications,
Check out these links for some cooking ideas:
Burgers Cooked on the stove-top...salt slab style!

You can:

-Heat in an oven or grill and use as a searing plate, both cooking and seasoning thin cuts of meat, veggies, and fish.
-Use as a serving platter for appetizers and Hors d'oevures.
-Chill or freeze and serve your favorite cold dishes such as gelato and sushi.
-Break up and grate over your food.
-Also works as a centerpiece on a table or mantle.
With each purchase of a Pink Himalayan Salt Slab comes explicit directions on use, cleaning, tips, and storage!
*Because Pink Himalayan Salt Slabs are natural products, no two are alike with each having unique color from dark red to white with inclusions, cracks, and densities, resulting in a different threshold for pressure and temperature.
While all slabs are examined for weak spots, Steel City Salt Company is not responsible for damages, injury, or loss due to any use of our Pink Himalayan Salt Slabs. Please use with caution. All sales are final for Pink Himalayan products!
Haven't used yet. Looks and
Haven't used yet. Looks and smells great :+1:
They smell good but haven't
They smell good but haven't had a chance to us them
Can't review
It is a Christmas gift so my son has not used it yet.